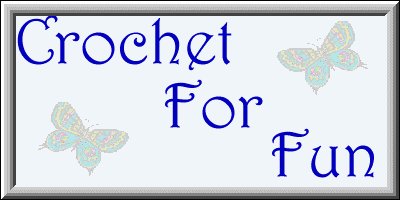 Welcome to my new site. If you have enjoyed Linda's Crafty Chronicles and my Free Patterns I have offered, you will find yourself at home. All the patterns I have posted on Linda's Lists are now available here also. This way, if there is a problem, they can be accessed from either site.
I will have all of my patterns here. Not just crocheted but also my knitting patterns will be included.
Linda's Patterns
people have visited this site!


This site was last edited on May 8, 2001